How To Do Simple Wedding Makeup?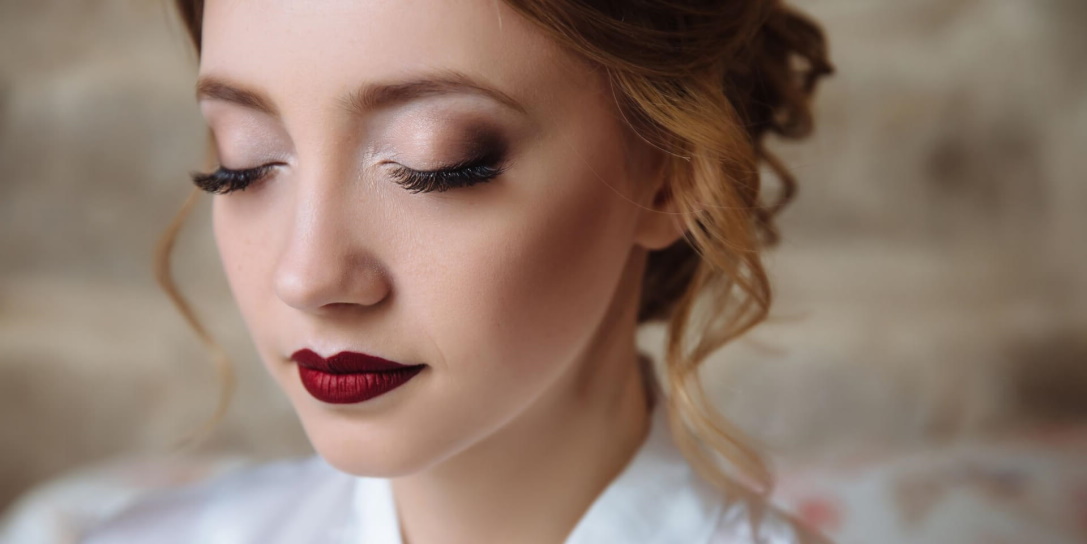 Let's begin by saying that it is not difficult to do simple wedding makeup. All you need is some right products and a bit of practice. Depending on the look you are going for, a few tips and tricks can help you achieve a beautiful and romantic wedding day look.
How can you do simple wedding makeup?
Prepare your skin
Preparing your skin for your wedding day is essential for the perfect makeup look. First, hydrate your skin to get the perfect complexion on your special day. So, use moisturizer and a primer designed for long-wear coverage. It will help prevent caking and smudging during the ceremony and keep your foundation looking fresh all day. If you have oily or combination skin, use an oil-free formula for added shine control throughout the day.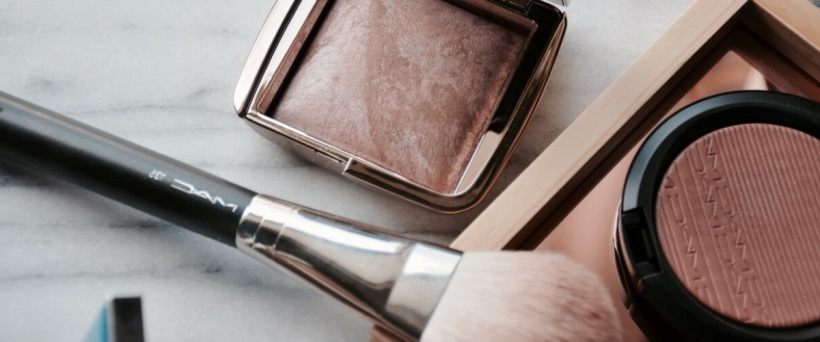 Foundation and contouring
Foundation is the base of any makeup look, so finding a foundation that matches your skin tone perfectly is important. Use a damp sponge or brush to apply the foundation to your skin for an even finish.
After foundation, you should apply concealer. Concealer is a versatile makeup product that can be used in many ways. Start by dabbing a small concealer on the areas you want to cover or contour with a sponge or brush.
Next, use a matte bronzer or contouring powder to define your cheekbones, temples, forehead, and jawline. Start at the top of your forehead and work towards your cheeks, blending.
You can use a highlighter to accentuate areas of the face to which you want to draw attention. Here we can speak about cheekbones, brow bone, and cupid's bow. It can also be applied on the inner corner of the eyes and down the bridge of the nose, helping to create a brightening effect.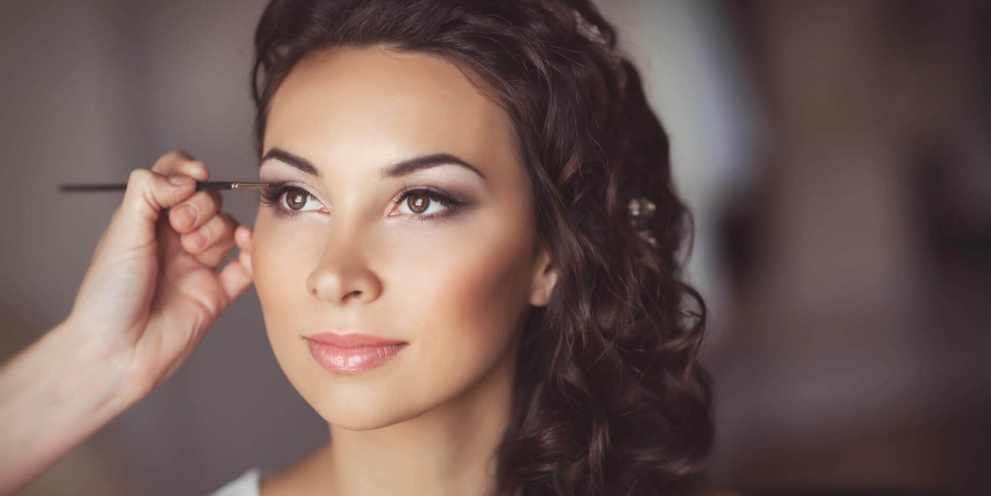 Eyebrows makeup
Your eyebrows should be well groomed and shaped for a simple wedding makeup look. You can either thread or wax them to get the desired shape and thickness. It will ensure that your eyebrows are symmetrical and make your overall features more balanced. Use an eyebrow pencil or powder to lightly fill in any sparse or uneven areas for a natural yet polished look. Be sure to choose one that matches your natural hair color for the most natural-looking effect.
Eyes makeup
Start by applying a neutral-toned eyeshadow over the entire eyelid and up to the brow bone. Then, add a slightly darker shade in the crease of your eye and along your lower lash line. Next, line your upper and lower lash lines with an eyeliner pencil to add definition and pop. If you want more drama, apply black liquid eyeliner for a dramatic cat-eye look. Finish off with several coats of volumizing mascara for extra volume and length. Finally, add a light coat of glitter or shimmer eyeshadow on top for some sparkle and elegance!
Lips makeup
It is important to keep the lips looking soft and natural for simple wedding makeup. Select the shade of lipstick that compliments your skin tone and apply it evenly across your lips. Finally, use gloss or clear lip liner to give your lips a subtle shine.
And there you have it – simple wedding makeup that will make you feel gorgeous without being over the top.