Hair Accessories For Wedding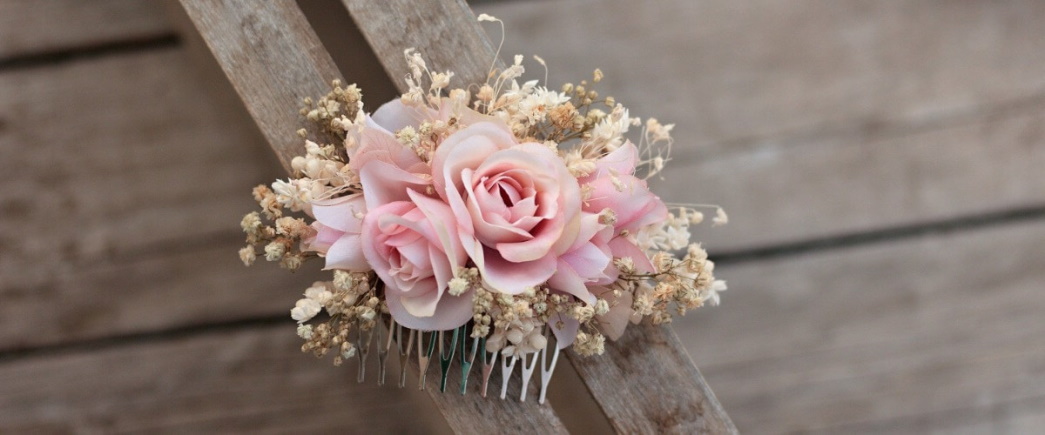 Hair accessories are often used for weddings as they can add glamor, elegance, and beauty to the bridal look. In addition, they help to draw attention to the face and hairstyle, creating a gorgeous focal point that will be remembered long after the wedding.
Hair accessories can also be used to complement the overall style of the wedding, from romantic and vintage pieces to more contemporary options. They can also help keep the hair in place during the ceremony and the festivities that follow.
Finally, it is a great way to inject some personality into the bridal look, as a unique piece of jewelry or headpiece can truly make a bride feel like the most beautiful self on her special day.
What hair accessories do people usually use for a wedding?
People usually use a variety of hair accessories for weddings, such as tiaras, headbands, barrettes, clips, hair pins, and combs.
Tiaras are a popular choice because they add a touch of glamor and can be placed anywhere in the hair to adjust the look. Headbands are also very popular as they can help frame the face and add structure to an updo.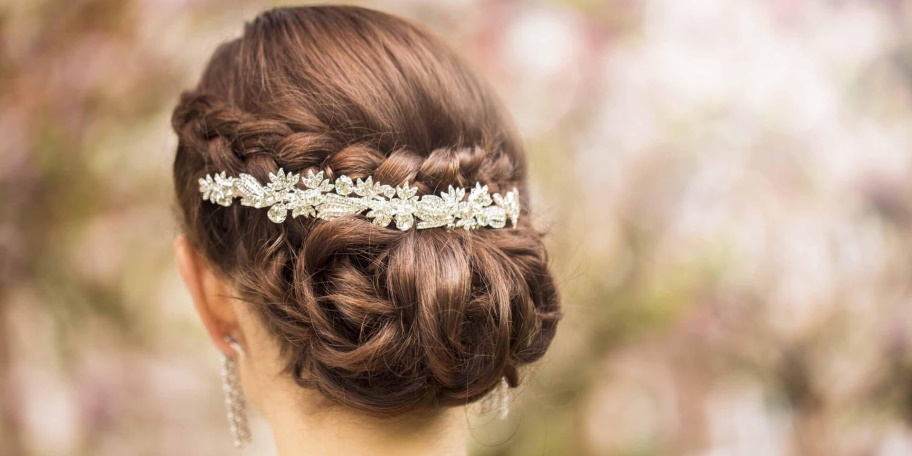 Besides, you can choose barrettes and clips. They come in many sizes and colors so that you can pick something to match your dress or theme. Hair pins come in all shapes and sizes, including pearl-embellished pieces that give an elegant look.
Finally, combs are often used with veil attachments for brides who choose to have veils on their wedding day.
All these accessories can be used alone or in combination to create a stunning look for your special day. No matter what type of hair accessory you choose, make sure it complements the style and color of your dress!
Can people use hair accessories for all hair types?
Yes, hair accessories can be used for all hair types. Whether you have long or short hair, curly or straight hair, various options are available to fit any style and look great.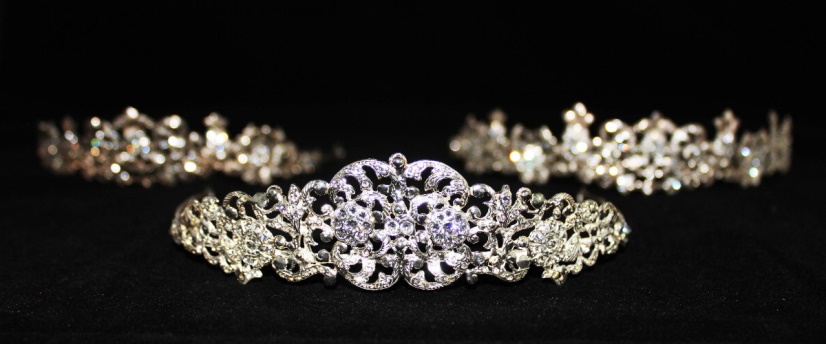 Depending on your hair type, you may need to adjust the size or style of the accessory to suit your needs. For example, if you have thick or curly hair, you may want a larger comb or elastics that are designed for thicker tresses. On the other hand, if you have fine or straight hair, opt for smaller barrettes and clips that won't weigh your locks down or create unwanted bumps and ridges.
How to choose hair accessories for a wedding?
When picking out hair accessories for a wedding, there are a few factors to consider.
First of all, the type of hairstyle you will be wearing. Different styles require different accessories that may not work well with other hairstyles. For example, if you're getting an updo, elaborate combs and pins may be more appropriate than a bun wrap or headband. If your hairstyle is less formal but still requires some extra sparkle, try finding a clip or comb with rhinestones or pearls embedded in it.
The color of your accessories should also match the overall theme of your wedding day look. For example, if you're going for a classic look, use white or ivory to keep things timeless.