What Are The Most Popular Wedding Hairstyles?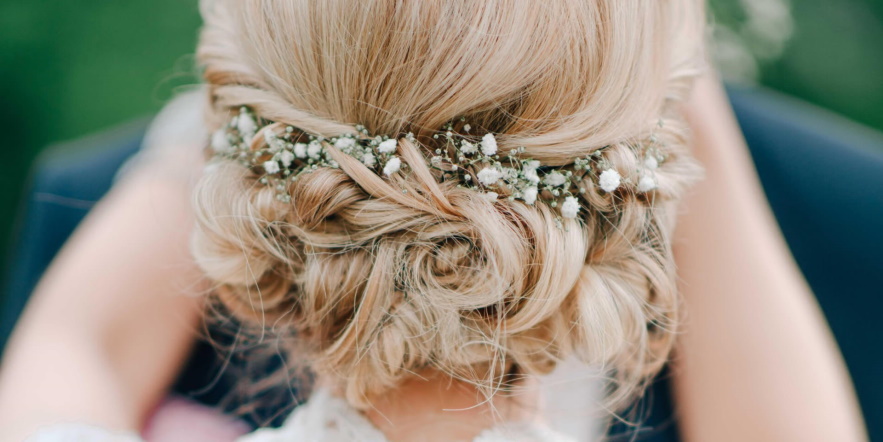 Wedding hairstyles are unique and stunning looks that enhance a bride's beauty on her special day. Hairstyles for weddings can range from simple to elaborate, depending on the wedding theme, desired look, and personal preference.
What are the differences between wedding hairstyles and a traditional one?
Traditional hairstyles are simpler, using fewer accessories and less intricate styling techniques. So, wedding hairstyles require a higher level of skill and imagination. It is because the styles must be unique and eye-catching to impact the wedding day.
Furthermore, bridal styling needs to be able to keep its shape throughout the big day and take into account both traditional elements as well as more modern trends.
What are the most popular wedding hairstyles?
Wedding hairstyles are an important part of a bride's overall look on her special day. There is no one-size-fits-all solution for choosing the right wedding hairstyle. However, several styles are popular among brides and can help create an iconic look for their wedding day: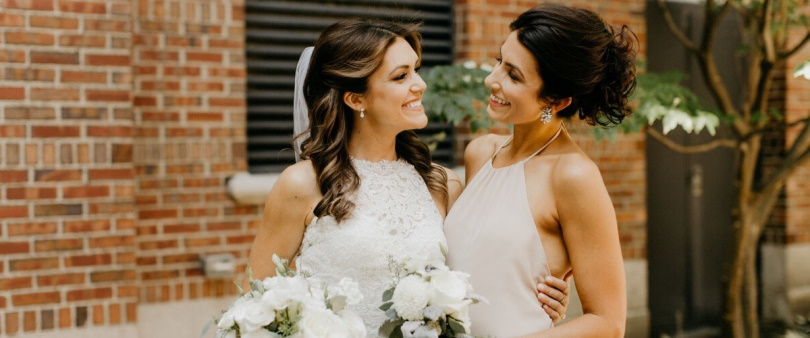 Updos
Updos hairstyles are a type of hairstyle where the hair is pulled up and away from the face. An updo can be styled in many ways, such as high or low buns, French twists, half-updos, braids, and more.
Updos are an incredibly popular choice for weddings because they provide a timeless look that can be styled to fit the day's overall theme. They're also great for keeping hair out of your face and out of the way, which is convenient as you move around during your big day. Updos also have the added benefit of making any dress look even more beautiful since it highlights the neckline and shows off jewelry nicely.
Loose Waves
Loose Waves are a popular wedding hairstyle choice because they exude effortless elegance and a timeless romance. With its soft, romantic lines, this classic style is chic and easy to maintain all day. In addition, loose waves create volume and body without appearing too done-up or overwhelming the bride's natural beauty. This versatile style can be formed into an array of looks that frame the face for a bridal look that will last through every event during the important day — from ceremony to reception!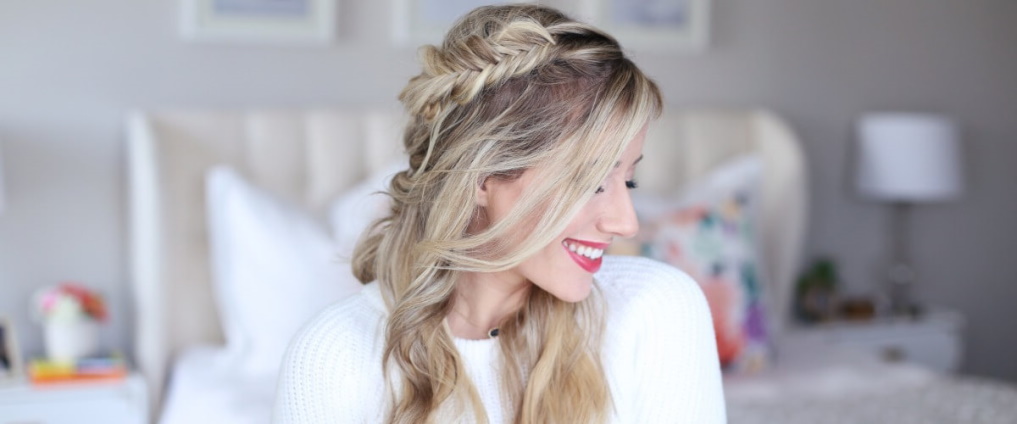 Half-up and Half-down
Half-up and half-down hairstyles are a great way to keep your hair off your face while still looking fashionable. In this style, the top section of your hair is pulled back and clipped into place, while the lower part is left free and framing your face.
This style is perfect for brides who want something in between a full updo and lose curls. It is a good way to add volume and texture to the hair while still showing off your beautiful face.
Braids
Braids can add texture and interest to any wedding hairstyle, from a simple half-up/half-down style to a full updo or loose waves. Additionally, braided hairstyles tend to stay in place better than other types of styles, making them ideal for long events such as ceremonies and receptions. They are also very versatile – you can accessorize them with flowers, ribbons, or even crystals to give your look an extra special touch.
Whatever style you choose, the right wedding hairstyle should make you feel beautiful and confident on your big day! With so many different options, you can find the perfect style that reflects your taste and makes you shine.