What Should You Consider When Choosing Makeup And Hairstyle For Your Wedding Day?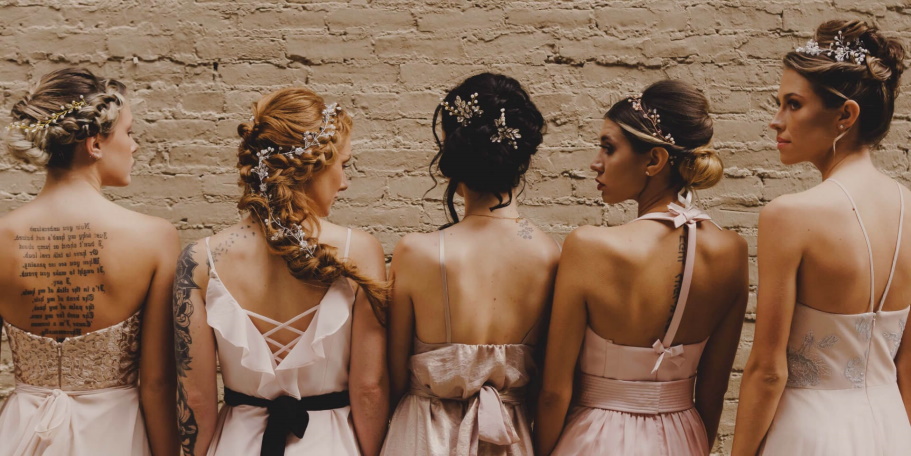 Let's begin by saying that it is recommended to consider several things.
First of all, it is your personal style. For example, do you prefer a more natural, minimal makeup or dramatic look? Next, consider what kind of look would suit you best and find inspiration from magazines or online sources that reflect your desired look.
The next thing to consider is the season. Different seasons will call for different types of makeup and hairstyles because of changes in weather, humidity, temperature, etc. For example, lighter colors work better during summer, while darker shades may be preferred during winter or autumn weddings. Additionally, if the wedding is outdoors in warm climates, then not all updos might be a great choice since they can make you feel uncomfortable due to the heat.
The colors of your dress and accessories should also be taken into consideration when deciding on makeup and hairstyle. For example, lighter tones in your makeup would work better if you are wearing a pastel-colored dress. On the other hand, if your wedding gown is bold and vibrant, it might look better with more dramatic makeup and hairstyle.
One more important factor is time. Do you have enough time in the morning on the wedding day to achieve the desired look? If not, hiring a professional makeup artist and hairstylist may be necessary. Make sure to book well in advance so they can provide you with a beautiful and well-executed look on the day.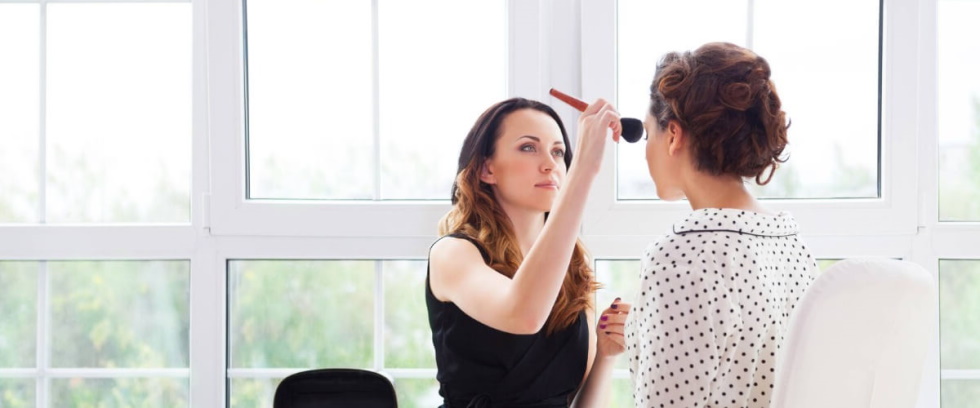 Why is it important to choose the right wedding hairstyle and makeup?
Choosing the right wedding hairstyle and makeup is extremely important because they play a significant role in making your special day even more memorable.
Your hair and makeup can help to pull together the entire look of your wedding day, so it's essential that you take the time to find the perfect style that matches both your dress and overall aesthetic. It will not only ensure that you look beautiful on your wedding day, but it can also give you a boost of confidence!
Besides, in this way you can be sure that when you look at pictures from your big day, everything will look elegant, tidy and fashionable.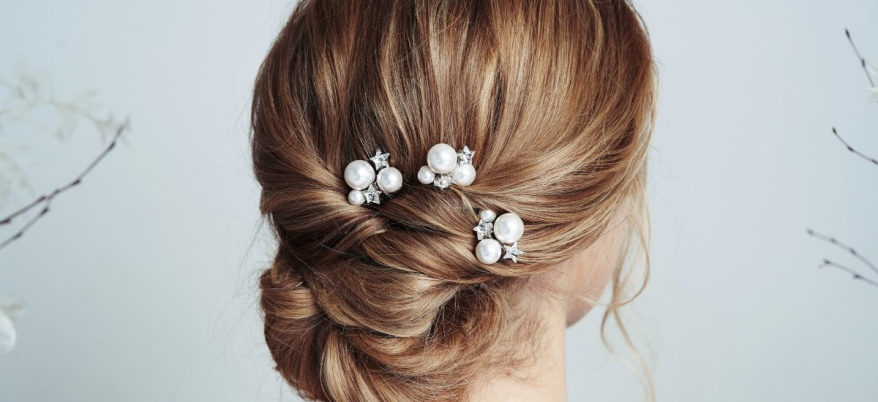 How early before the wedding should you choose hairstyle and makeup?
Ideally, it's best to decide on a hairstyle and makeup looks at least 1-2 months before the wedding. It will give you enough time to try different styles and find what best suits your face shape, skin tone, and the overall theme of your wedding day.
It also gives your hair stylist or makeup artist plenty of time in order to prepare specific products that may be needed for the chosen look.
Besides, if you're coloring your hair for the first time, it is recommended that you have a trial run at least 3-4 weeks prior so that any necessary adjustments can be made if need be. The same applies to false eyelashes – they should be tried beforehand rather than on the wedding day.