How To Style Short Hair For A Wedding?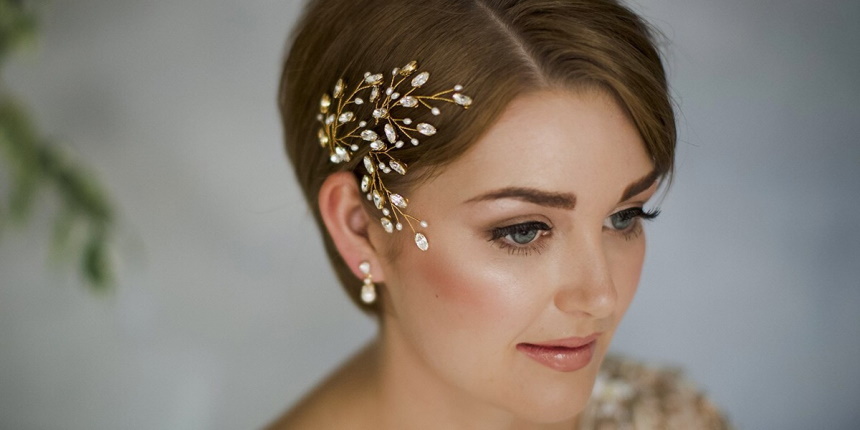 Short hair is ideal for a wedding look because it can be easily styled and manipulated into different looks. With the right products, tools, and techniques, you can create a timeless and elegant hairstyle that will hold up through the ceremony and reception.
Here are some tips to help you style short hair for your special day:
Prep Your Hair with Products
Start using mousse or styling spray to give your hair more texture and volume before styling. It helps keep the style in place all day long. Make sure to work the product evenly throughout your strands.
Use Hot Tools
To add curl or wave to short hair, use a flat iron or curling wand on medium-sized sections of hair. Then, depending on the look you're going for, use a larger or smaller curling wand and hold each curl in place with your finger until it cools down.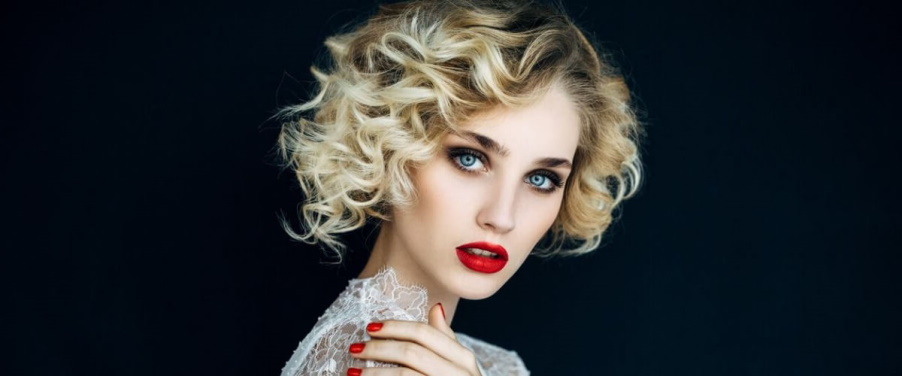 Add Accessories
Accessorizing your look is an easy way to personalize your wedding style. Use small clips, sparkly barrettes, or even fresh flowers for a romantic touch. You can also add a headband for an extra elegant feel.
Finishing Sprays
To make sure that your style holds all day long, finish with some light-hold hairspray or finishing spray to avoid flyaways and frizzing up throughout the day.
Following these tips, you can easily create a unique and timeless hairstyle for your big day. In addition, you can look beautiful without stress with the right products, tools, and techniques!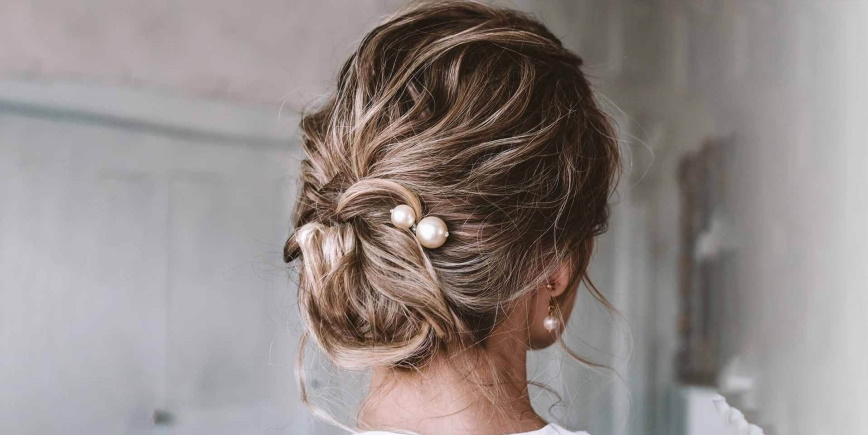 Can I do any wedding hairstyles for short hair?
While long, flowing hair is a classic look that many brides opt for on their big day, there are plenty of styles to choose from if you have short hair. For example, if you have chin-length hair or longer, you can try to make a small low bun at the nape of your neck. First, however, you should use bobby pins to secure it and spray with hairspray for extra hold.
If you'd prefer to wear your hair down, add texture with waves or curls and accessorize it with some pretty clips or barrettes.
Besides, you can go for a sleek, polished updo with pins and a headband or other hair accessories.
If you're looking for something more vintage-inspired, try pinning back one side of your hair into voluminous waves – this is sure to turn heads!
If you're feeling adventurous, you could even go for something more daring, like an edgy undercut.
Whether you're looking for something romantic or edgy, there's bound to be the perfect wedding hairstyle!
Can you do a wedding updo with short hair?
Yes, you can do a wedding updo with short hair. Start by styling your hair into its natural texture and add some volume at the roots. Then, create pin curls around the face to frame it and give more definition. Next, add extra texture with small rollers or use a curling wand for bigger curls. Finish off with hairspray and accessories like pins or clips to hold the style in place.