Most Popular Wedding Dress Styles
Wedding dress style is the way that a bride chooses to look on her special day. There are many different styles of wedding dresses available, from classic A-line gowns to romantic ball gowns, each with its unique look and feel. Some brides opt for simple, elegant designs, while others choose more elaborate creations.
Every bride has her style and plenty of options to meet her exact needs. From statement laces to whimsical ruffles, the possibilities are endless when it comes to finding just the right wedding dress style.
What are the most popular wedding dress styles?
The most popular wedding dress styles are generally classic and timeless.
A-line silhouettes with long hemlines, sweetheart necklines, and empire waistlines are all good choices for a traditional bridal look. Ball gowns are also popular as they make a grand entrance on the big day while creating an elegant silhouette. Mermaid or fit-and-flare dresses provide a more form-fitting shape and can be ideal for highlighting curves. Sheath dresses offer a modern option that hugs the body for those looking for something different. Finally, the boho chic style is becoming increasingly popular in recent years with its free-spirited feel, flowy fabrics, and intricate details.
These options come in various colors and fabrics, so there is something to suit everyone's style.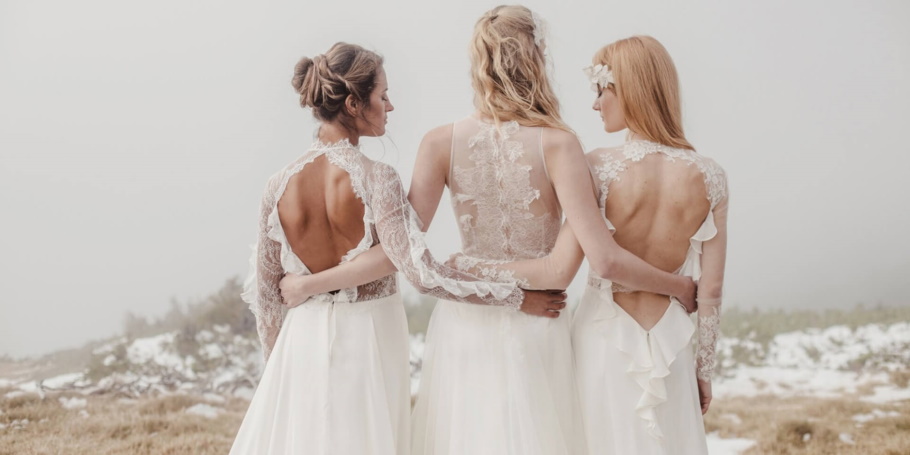 What are the most popular colors of a wedding dress besides white?
Today, many brides choose to break away from the traditional white wedding dress and opt for a unique look.
Popular alternatives to white include blush pink, champagne, ivory, silver, and even black. Blush pink is a subtle yet still romantic color that can give your gown a soft feminine touch. Champagne hues are perfect for vintage-inspired weddings and provide subtle glamor. Ivory is a great option if you want something mid-way between white and cream while maintaining an alluring aesthetic. Silver adds a bit of glamor and luxury when paired with the right embellishments. And last but not least, black wedding dresses are becoming increasingly popular among bold brides who want to stand out from the crowd.
No matter which color you choose, make sure it reflects your personal style and suits your wedding vision perfectly.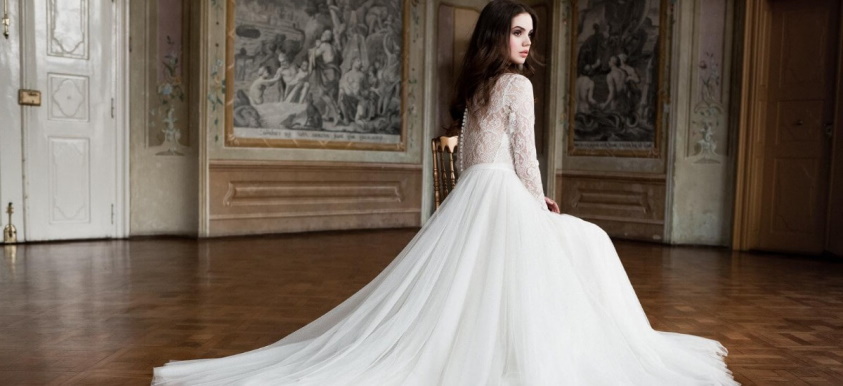 What are the most popular fabrics for a wedding dress?
Popular fabrics for a wedding dress include satin, silk, chiffon, organza, and lace. Satin is usually the most popular choice because it has a smooth texture that drapes beautifully over the body and gives off a sheen that will make you feel special on your wedding day. Silk is also a luxurious option that is perfect if you want to emphasize your figure or enhance curves. Chiffon is light and airy, which makes it ideal if you are looking for something more flowy and relaxed while still having an elegant look. Organza is lightweight but more structured than chiffon, so it's great for creating dramatic silhouettes. Finally, lace can be used to give your dress an old-fashioned romance.
Ultimately, the best fabric for you will depend on your body type, venue, style preference, and budget.